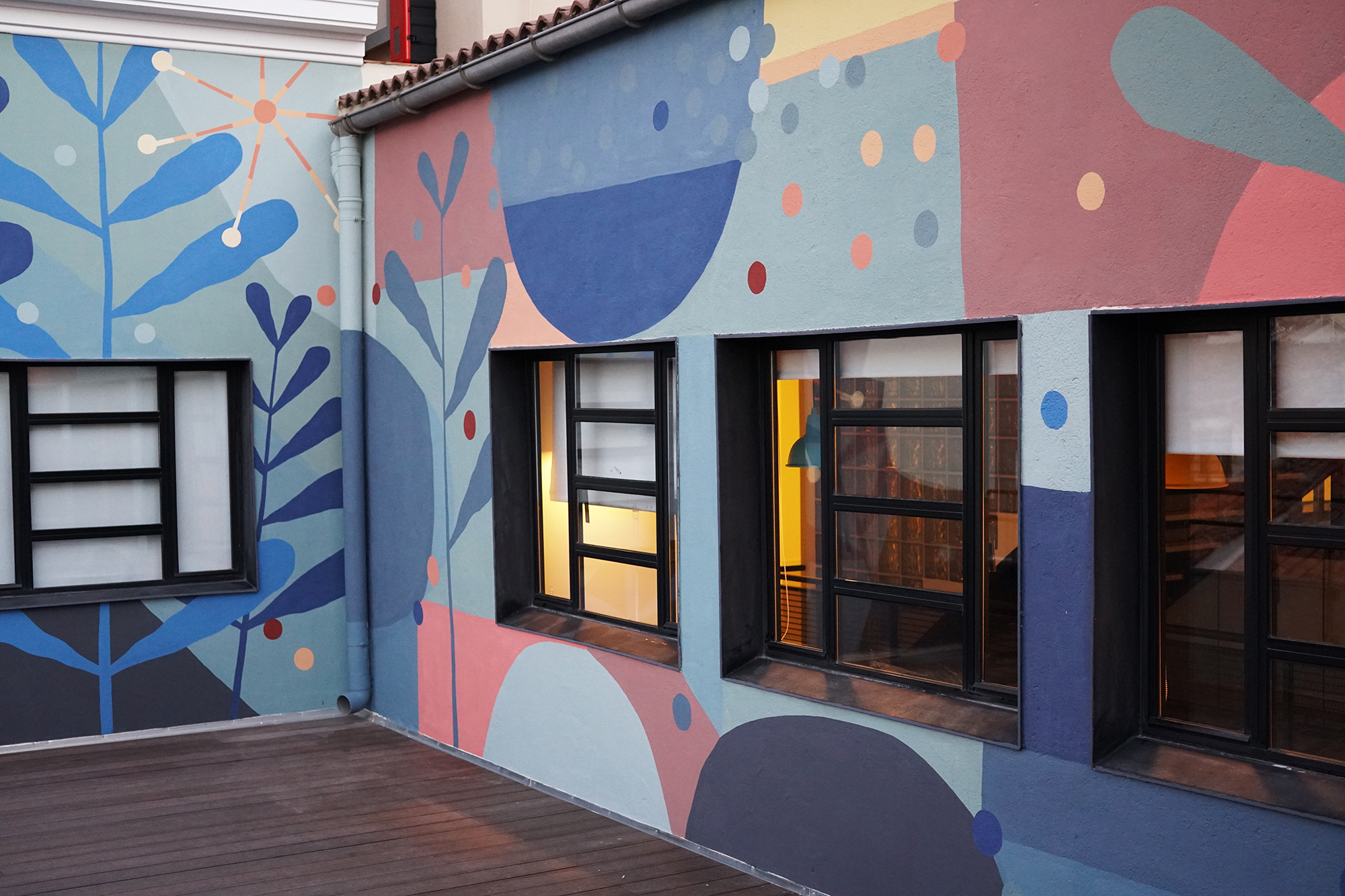 Loom Madrid
The Moon and The Sun
Calle De Las Huertas, Madrid.
1 x terrace, interior walls, lighting, blinds, pillars and two large internal voids.

This project was commissioned by Swinton & Grant Gallery for Loom Madrid. The project concept was based around the idea of progression, so the viewer feels a sense of reaching a goal / an area of achievement on the 4th floor of the building.
Plants, pattern and colour shifts are placed between two large figure heads on opposite walls (the moon and the sun) life and positivity grow and develop between.

Location: Madrid Spain
Commission: Swinton and Grant
Timeframe: Completed 2018
Photography: Kara Peacock