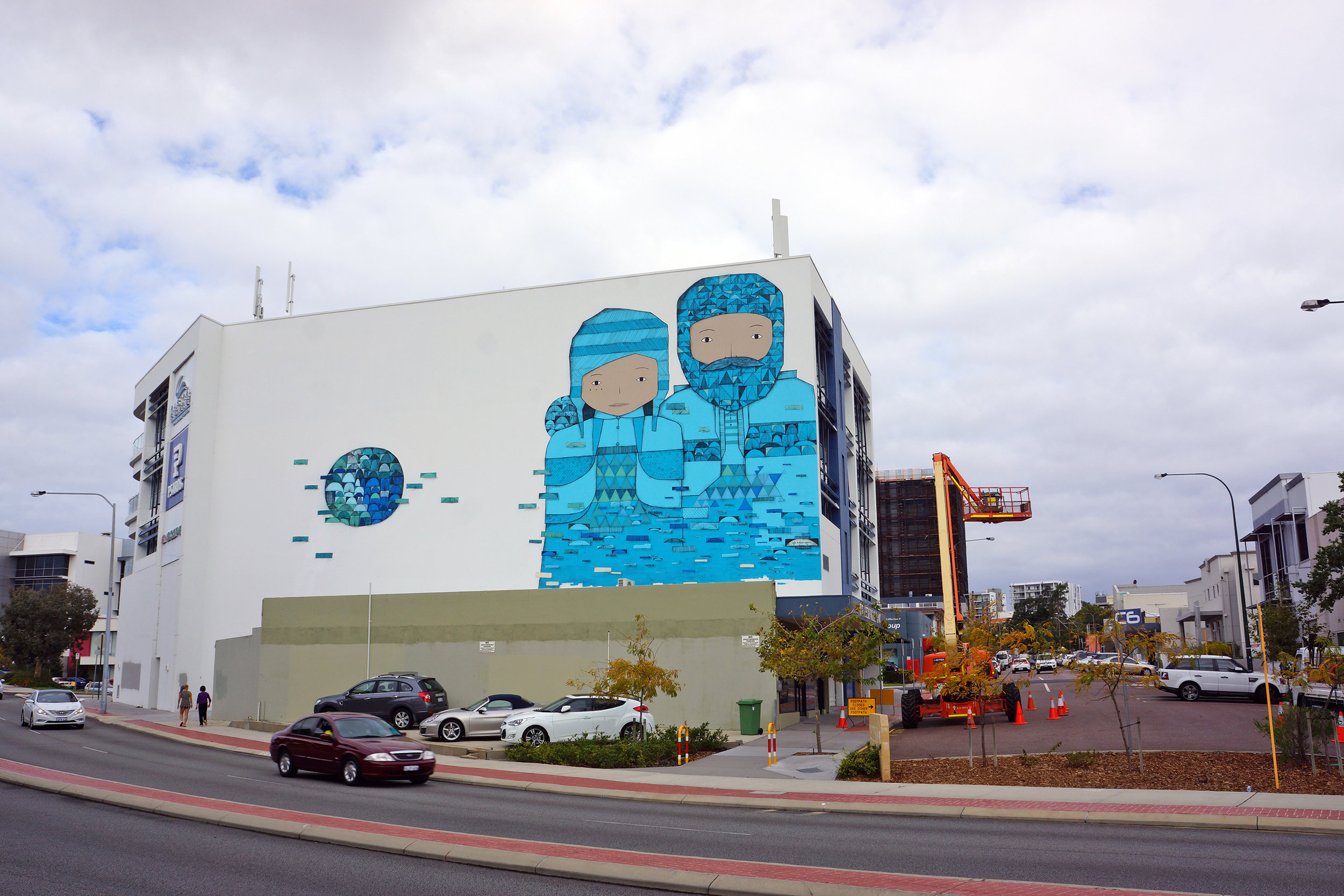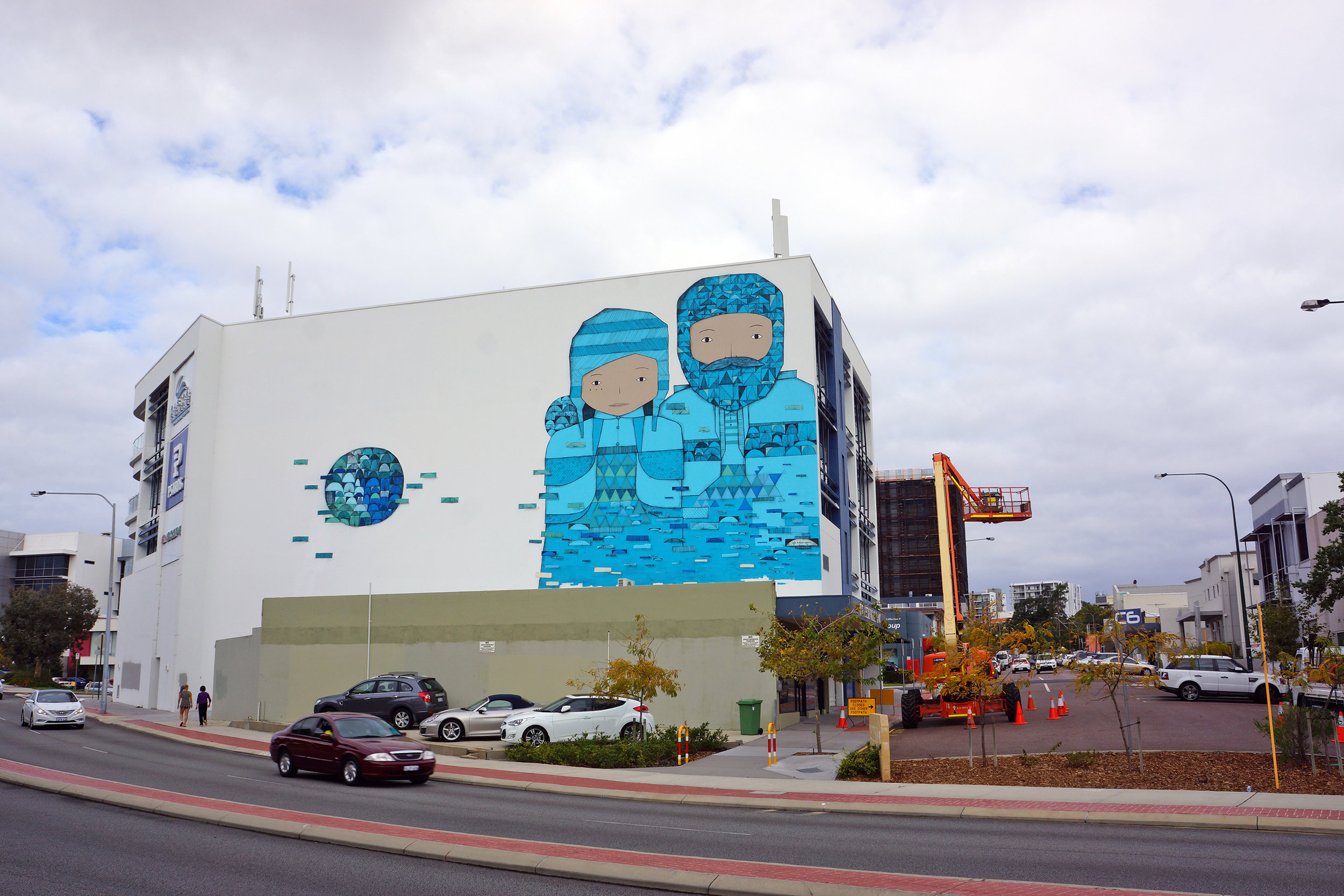 The Giants View
The Blue People

Mitchell Freeway. West Leederville.
A theme of community and sense of place. Two large figures next to a moon / sun overlook and welcome visitors to the city travelling south on the Mitchell Freeway.
The artwork is mostly viewed from cars travelling 100km per hour. The composition needed to be something the viewer could understand from this speed but also interesting when viewed from the footpath. A simple figurative image made up of complex pattern and linework. The colour was chosen to represent the blue skies of Perth.
Location: Cambridge Street West Leederville WA
Commission: Psaros
Timeframe Completed: 2014
Photography: Kara Peacock